Meet Your Imago Team
Introducing the Hearts and Minds Behind Our Vision
Crafting Connection, Fostering Transformation
IMAGO was conceived to provide individuals with the vital connections and support needed on our voyage of personal and collective transformation. We firmly believe that this journey cannot be undertaken in solitude; instead, it thrives within the embrace of a supportive and communal environment. Without the robust threads of meaningful relationships, our personal growth endeavors may fall flat. In the words of Ram Dass, "If you think you are enlightened, go and spend a week with your family." Our commitment lies in working collaboratively to enhance human well-being, cultivate joy, and inspire service.
Meet our exceptional team, a group of individuals whose personal quests for healing led them to answer the call of creating sacred, transformative spaces for those ready to embark on their own journey of change.
Sanken Koshi
Lead Minister
Sanken Koshi's life is dedicated to being a vessel for the healing powers of the plant and animal kingdoms. He is an eternal student and servant of nature. 
He is passionate about studying with elders from diverse communities in order to better understand the different approaches toward healing through ceremony and with sacraments. Sanken Koshi is walking a new ancestral way with the guidance and blessings of his teachers. Through their mentorship he is preserving and honoring the law of origin while complementing it with the new means of integration demanded by the present time. Carrying two degrees in psychology and fascinated by reprogramming consciousness, he adds a subtle academic approach to support the growth and long-term benefits for each participant. 
Initiated onto the path of medicine through the Santo Daime tradition, Sanken Kushi then dove into shamanic study with the Colombian Taitas. 
Throughout the years he connected with the Cofan lineage and expanded his studies to Ecuador, bringing the Shuar Ícaro into the geometry of his rituals.
One of the greatest influences and gifts Michal receives is from Brazil, where he lived for 7 years. He carries songs from Huni Kuin and Yawanawa leaders. These relationships strongly support the structure of IMAGO's ceremonies.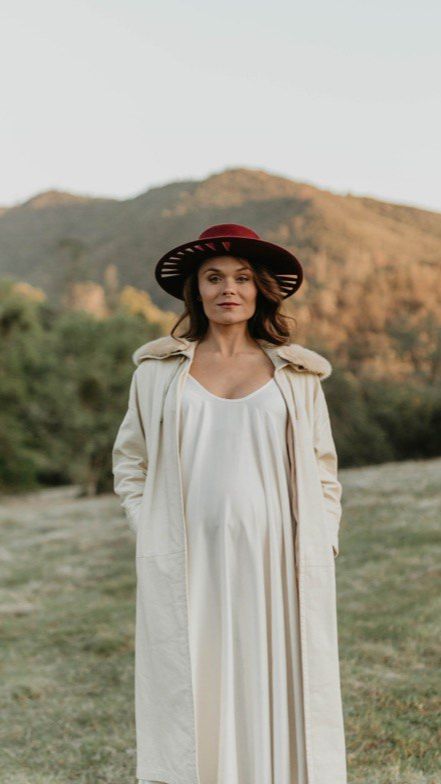 Roxanne Ruby
Cultural Director
Roxanne is a producer, performer and devoted prayer woman. Raised with her family's spiritual foundation of yoga philosophy & Vajrayana Buddhism, she was introduced to the Native American Church at a young age and found home in the ceremonial space of indigenous ancestral arts.
She has spent her adult life traveling the world as a student of the sacred, forever inclined to learn more about what makes us human and how we can live in beneficial relationship to one another, nature and spirit.
The thirst to expand consciousness has lead her to work with Shipibo tradition ceremonies in Hawaii, studies of ancient civilizations in Egypt & India as well as explorations of culture and ceremonial practices in Southeast Asia & South America.
As an event curator, she has been able to offer her gift of creating sacred spaces for people to connect and transform. As a healer, she has immersed herself in her mission to leave this world a better place for generations to come.
Emma Alexandra
Community Director
Emma is a student of esoteric philosophy and traditions and is committed to serving our altar's mission to revive the collective memory of the ways in which our ancestors communed with nature. Emma is passionate about helping proliferate and preserve the weaving of indigenous wisdom so that our modern society can return to more regenerative, unified, and reciprocal ways of tending to our beloved Mother Earth, and in turn, to ourselves and all of creation.
Emma is a student of yoga, ancient Chinese herbalism, entheogenic plants and their traditions, the Andean Cosmovision, the Hermetic Qabalah and the Tarot, as well ancient Egyptian cosmology and Western astrology. Emma furthers the prayer of this altar by offering her services as an organizational administrator, a ceremonial guardian, and a community liaison, acting as one of the community's main points of contact when it comes to preparing for our ceremonial gatherings and the post integrational work that ensues. She also offers her skills in writing to the creation of IMAGO's anthology/body of written work.
Emma's prayer is to help support and nurture a community wherein healing, self study and self actualization foster the collective's expansion of consciousness so that we can all strengthen our relationship to the divine and become instruments of light and service.